Datrax provides one of the most advanced and professional staffing solutions for temporary, regular staffing.
At Datrax, we strive to enable organisations to be industry leaders by delivering high-impact end-to-end temporary staffing solutions to build a competent workforce. Our access to a large database of staffing resources that makes your deployment of staffing a pleasure.
Owing to uncertainties in business and fluctuating industry demands, our general staffing services solve the manpower challenges posed by scaling up and down of business, enabling you to bring in additional resources when most needed and release them upon project completion.
We are across industries including, Manufacturing, NBFC, BFSI, IT/ITES, Retail, Telecom, E-commerce, FMCG, FMCD, Logistics and much more!!
The way we have structured our staffing solutions, all you have to do is to give us a green signal, and you will find your productivity increasing overnight. Our proven recruitment, payroll and compliance practices scale with your business and deliver benchmarked staffing solutions for you.

Easily understandable processes and simple SLAs that make it easy for you to come onboard.

Seasoned recruitment team that can quickly source, evaluate, select, and form a team for you

Large and specialized staffing database for Manufacturing, FMCG, FMCD, Retail, Telecom and Finance. We have your staff waiting for you.

Powerful and proven computerized system that includes self-service portals, MIS for your management.

Complete compliance management that takes care of minimum wages, PF, ESIC, and labour laws. You are protected 100% all the time.

Complete and proven associate management that keeps our staff who work for you happy.
---
Datrax Temporary Staffing Services
Datrax, specializes in temporary staffing. Why should you think of temporary staffing solutions as an option for your business or organization? Read on, and you may be amazed.
Temporary staffing means, Datrax provides you the human resources you need for a specified period. However, the employees continue to be on our payroll, and they work for you. We will take care of the rest like identifying the kind of employees you need and going through the hiring formalities and documentation. All you need to do is let them work for you. Once their job or requirement is over, you inform us, and we will take care of their exit. It is as simple as that.
India is the third in a list of countries that employ over 40 lakh people as temporary staffing. USA and Japan are first and second in the list. Retail, Hospitality, and Telecom were some of the leading sectors that employed temporary staff. Now, this bug has bitten the juiciest apple, the IT sector. Temporary staffing is not limited to junior level but has touched senior level employees too.

Looking for a way to reduce your administrative costs and liabilities associated with permanent employees?

Looking to migrate employees from existing company rolls?

Do you need human resources on a flexible period basis that can add to your margins, profits, and bottom line?

Do you need human resources for particular positions or in groups?

Talks to us and let Datrax surprise you as to how temporary staffing can impact your business and finances directly.
---
Why should you outsource your staffing function to Datrax?

You can be at peace concentrate on business activities that are critical and important for your business.

Staffing and recruitment are challenging and cumbersome tasks to an organisation. Outsourcing your staffing needs to a contract staffing agency reduces your tension and burden of finding suitable human resources.

Outsourcing staffing solutions to Datrax means that you are assured of a constant pipeline of talent required for your business or organisation.

Irrespective of your location in India, Datrax can provide manpower services by identifying, training and placing local resources and cater to your organisation.

All staffing related tasks like recruitment & selection, salaries, payments, exits are all handled by us.

You can add, increase or reduce your human resources numbers at any time without having to worry about formalities.

We take over the risks that are usually associated with temporary staffing and contract staffing. This means that your risk and concerns levels are nil.

Datrax, is one of the temp staffing companies which can provide unlimited manpower at an affordable cost.

Integrated offering, Recruitment – national team, linked to relationship teams, Greater accountability Uniform client update

Our constantly updated HRM system ensures accurate and latest data at super speeds. You always have access to different types of reports in a snap.
---
Staffing Solutions That Help You Focus
Business today is brutally competitive. Businessmen use organic and inorganic options for growth. You have to look for business opportunities and constantly strategize to grab a part of the market you can. This means being ready to deliver on time when the market demands your products or services. Use Datrax, Third Party Payroll provider to meet your staffing demands on the fly. From hiring to training to deploying staff when and where you need, we have proven solutions to meet your needs. We can mitigate your risks with temporary or contractual staffing solutions. We help you increase your management bandwidth on your core activities, enabling your growth and profitability.
---
Staffing Solutions from The Leader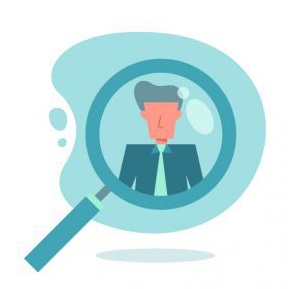 At Datrax, we have been delivering exceptional staffing, compliance, and HR solutions with a team of HR and legal experts that can meet your staffing and compliance requirements. Our services are backed with powerful computerized systems that give you up-to-the-minute MIS data and help you meet all your compliance obligations. With extensive knowledge of both central and state legislations, we know exactly what needs to be done for you to be compliant.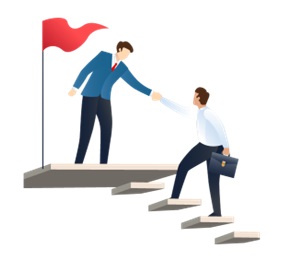 Call us today to experience the best of third party payroll services you can experience in India. Our staffing team is waiting to fulfil your staff requirements across the country.